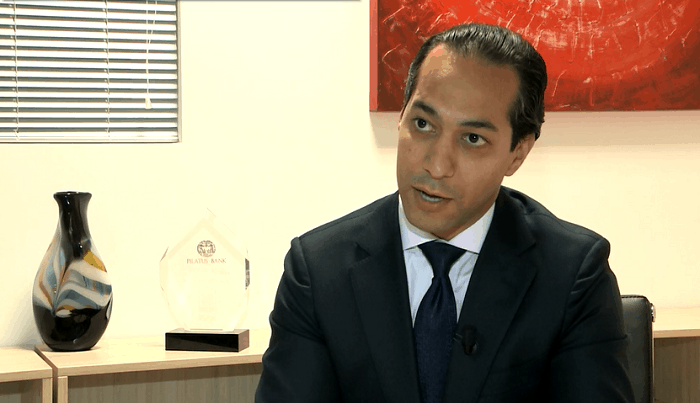 Ali Sadr's lawyers offered the US court a bond package of 20 million US dollars in order to guarantee he will show up to trial if his released on bail. In arguments to the court for Ali Sadr to be released until his trial, his lawyers explained that part of the bond will be secured by his 24 million dollars of personal net worth half of which is his equity in Pilatus Bank of Malta.
A forensic investigator appointed by Ali Sadr's lawyers reported that Ali Sadr holds 12.9 million US dollars in equity in Pilatus Bank. The lawyers told the court they are aware Malta's financial services authority has appointed a competent person to unwind the bank and the proceeds will be paid out to Ali Sadr. The lawyers did point out Ali Sadr expects he will be pocketing "significantly less" than 12.9 million US dollars.
Malta's authorities continue to deny Pilatus Bank is being liquidated although MP Jason Azzopardi yesterday revealed the Central Bank of Malta was making payments to creditors on behalf of the bank in spite of reasonable suspicion any money the Bank holds amounts to proceeds from crime.
Apart from his 12.9 million dollars' worth of equity in Pilatus Bank, the investigator retained by his lawyers says Ali Sadr owns a $1.5 million Washington DC apartment, $227,115 interest in A&H Urban Lifestyle Investments LLC, interests in California pistachio farms worth $5.7 million, two bank accounts in Cyprus worth $3.1 million and other bank accounts worth $70,000.
On top of guaranteeing his bail bond with his own money, Ali Sadr's lawyers said that his mother, his sisters and several of his friends pledge guarantees on his behalf that he will turn up at trial when a date is set.
The bail conditions suggested by Ali Sadr's lawyers include an offer that he hands in all his passports and not acquire new ones.
The next pre-trial sitting in court is due on 24th May. At the time it is possible the court will consider or decide on Ali Sadr's request for bail.