Retraction: August 4th, 2018 08:45
The below story covered In-Nazzjon's report of May 31st, 2018. My attention has been drawn to the fact that In-Nazzjon has since retracted the story accepting that its content was materially untrue. It has apologised to Mario Philip Azzopardi. This note is not being added on anyone's request. However, I feel it is right that I inform my readers of the retraction.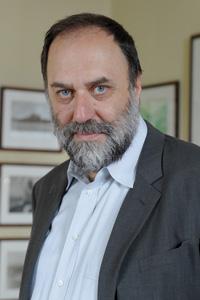 In-Nazzjon's Joe Mikallef today reports Mario Philip Azzopardi who calls critics of the government "sorry bitches" and then apologises for it, has awarded himself a €300,000 contract to produce his own film.
Mario Philip Azzopardi is Artistic Director of the Valletta 2018 jamboree and, the report goes on, he has selected a play he has the rights for to be produced into a film funded from public funds the V18 organisation administers.
Mario Philip Azzopardi owns 'Staġun Teatru Malti' that c-produced with the Manoel Theatre 'Ħabbilni Ħa Nirbaħ' around two years ago. Azzopardi has an exclusive contract from the Manoel Theatre for Maltese language drama.
That production is now being made into a film funded by V18.
Nice.