Whatever Konrad Mizzi lost yesterday, he appears to have found it.
Audio on this video is NSFW.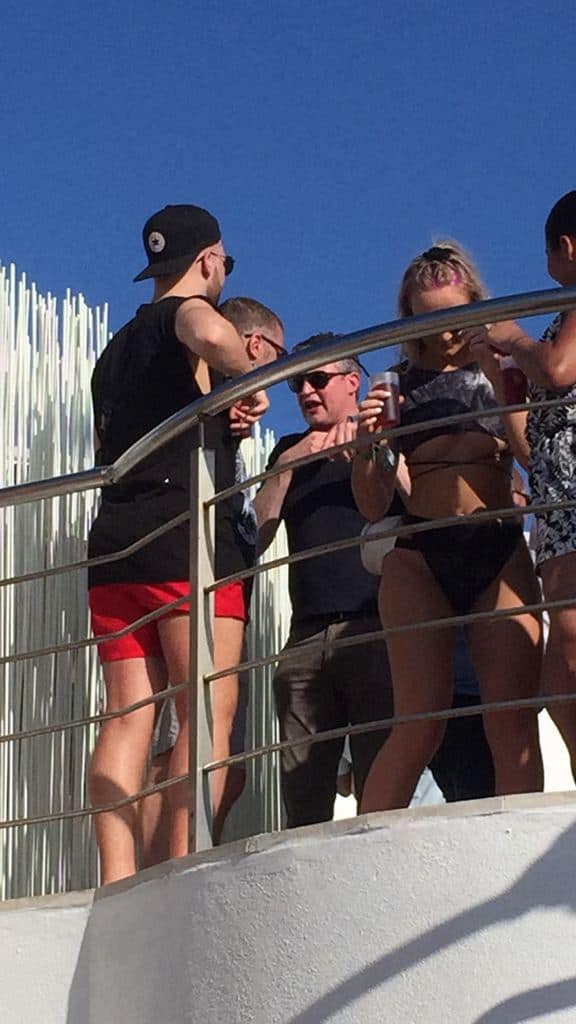 If for whatever reason you're too distracted and are struggling to focus, Konrad Mizzi is the guy in the black t-shirt and GI Joe glasses.
The guy doesn't look sober when he is, so I would not read much into the picture. But clearly he's not sick with worry.
He's even delegated his father to interview staff in Air Malta — which is part of his department — to filter them for alternative public sector employment. In what universe is that acceptable? Labour's Malta, the parallel universe Isaac Asimov would have given up on.
Here he is on another happy day a couple of years ago with his dad. The man really blooms in spring, does he not?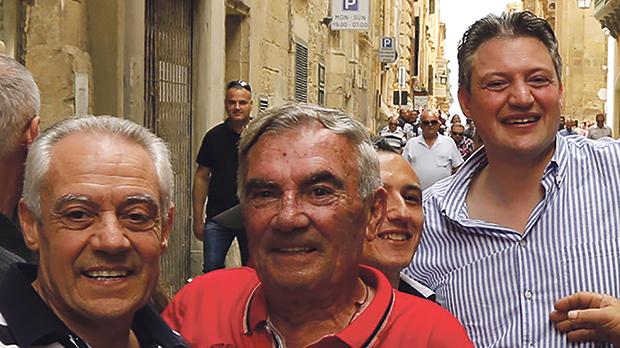 The photo is from The Times of Malta. Daddy is first from left.
And here he is with daddy when he first came on the scene.