The Malta Independent reluctantly criticised TVM and its sister outlets for misleading their viewers by burying stories that embarrass the government. They made specific reference to reports in international press following up on Daphne Caruana Galizia's stories. In burying them TVM plays into the government's narrative nothing new has emerged.
I say reluctantly because The Malta Independent is unhappy criticising journalists working for other media. And it is right to be unhappy. Too often journalists compete with each other and weaken each other's ability to get to the bottom of things.
The real culprits here are not the journalists but the bosses. You think?
Think again.
The Malta Independent says TVM these days is a reminder of broadcasting in the iron curtain 1980s. Were it not for the fact that now we have Super One and NET as alternatives (so?) TV news would be exclusively dominated by the government's agenda. Arguably it is anyway.
The Leader writes that we are but one step away from "Run Rabbit Run". That's practically an inside joke now for people over 45. They remember watching TV on 13th December 1981 waiting for news of the end of the Labour regime knowing that Mintoff lost the popular vote to Eddie Fenech Adami.
In the wee hours of that night, tax-payer funded Xandir Malta, as TVM was then known, broadcast the silly ditty played out as a state-sanctioned insult to those whose hopes were dashed by electoral gerrymandering.
One step away you said?
Here's the response of award winning TVM journalist Melvic Zammit, who, if you'll forgive my elitism, is named like one of those houses inviting you to guess the plurisyllabic names of the owners, and who ignored the code of ethics that demands of him to stay outside political controversy to project the impartiality and professionalism required of a public broadcasting journalist.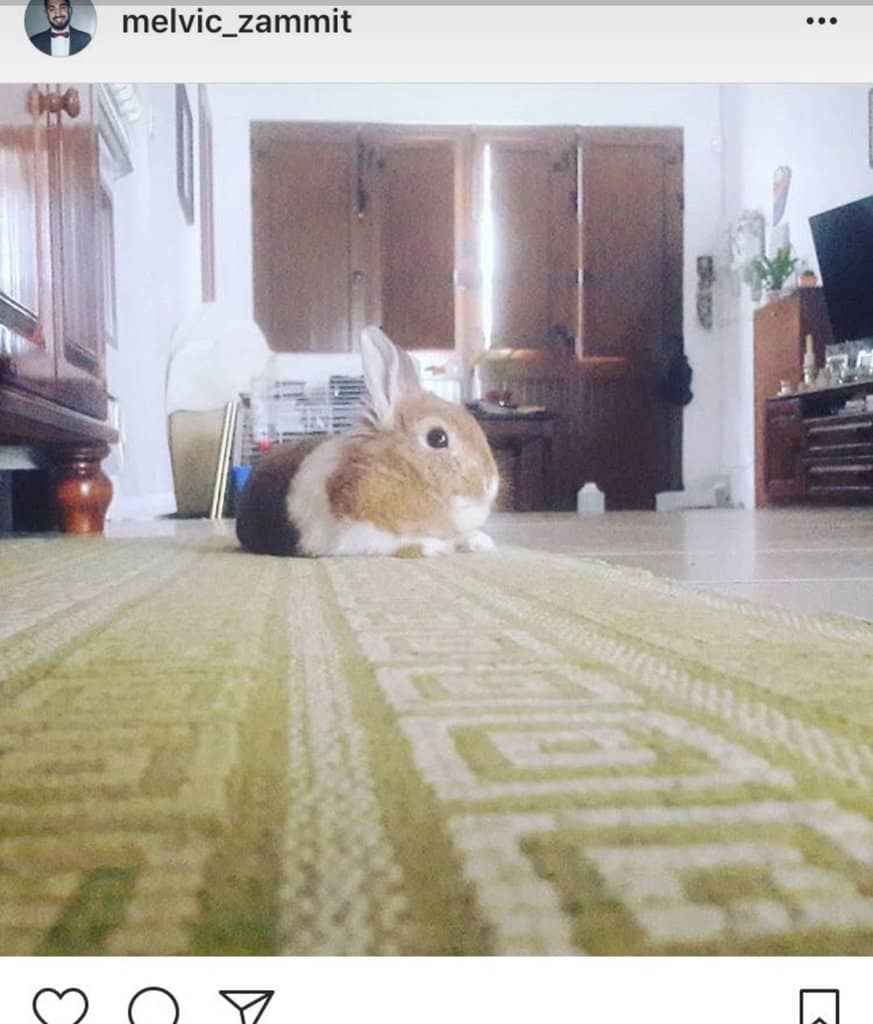 We are not but one step away from Run Rabbit Run. We're wading in its shit.