We're approaching the 16th of the month and Labour's spinmeisters are getting ready to neutralise any show of dissent or protest that is a monthly occurrence since Daphne Caruana Galizia was killed. No need to call the police, MEPA and the crane contractors because those are already standing by.
When protesters set up banners in the wee hours, they are down before most people have finished their breakfast.
Now Labour is "going positive" and anticipating protesters by hogging space out there with iron curtain banners designed to look slick, cool and trendy but are the 21st century equivalent of red banners from Mao's cultural revolution.
Here's a reminder of our own V18 chairman proudly announcing he instructed (who?) to remove protest banners that dared complain Daphne Caruana Galizia was killed. And beneath, a sample of the Labour Party's youth wing campaign launched last night with the tagline 'Proud of our politics'.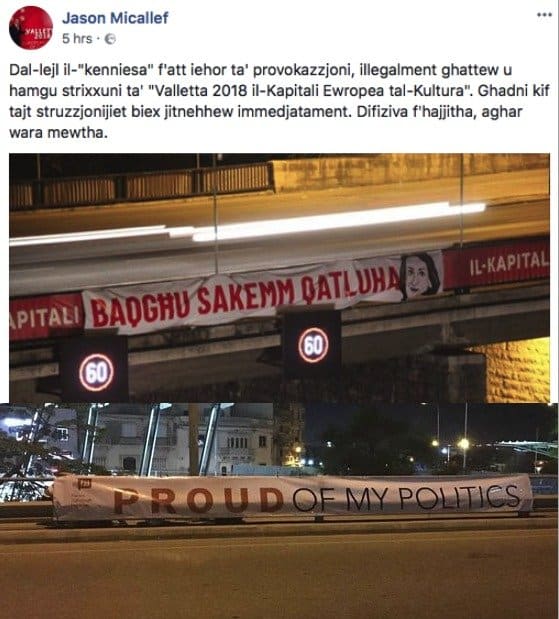 Ask yourselves, why do they need to have this campaign? Are any elections coming up? No. Are Labourites suffering some form of discrimination that requires them to state their pride in spite of their minority status (like gay pride, say)? No. On the contrary they represent a very forceful, overwhelming majority which rather than relying on pride, relies on sheer numbers and state-sanctioned power.
Awturi posted a challenge to the 'Proud of my politics' campaign.
Still proud?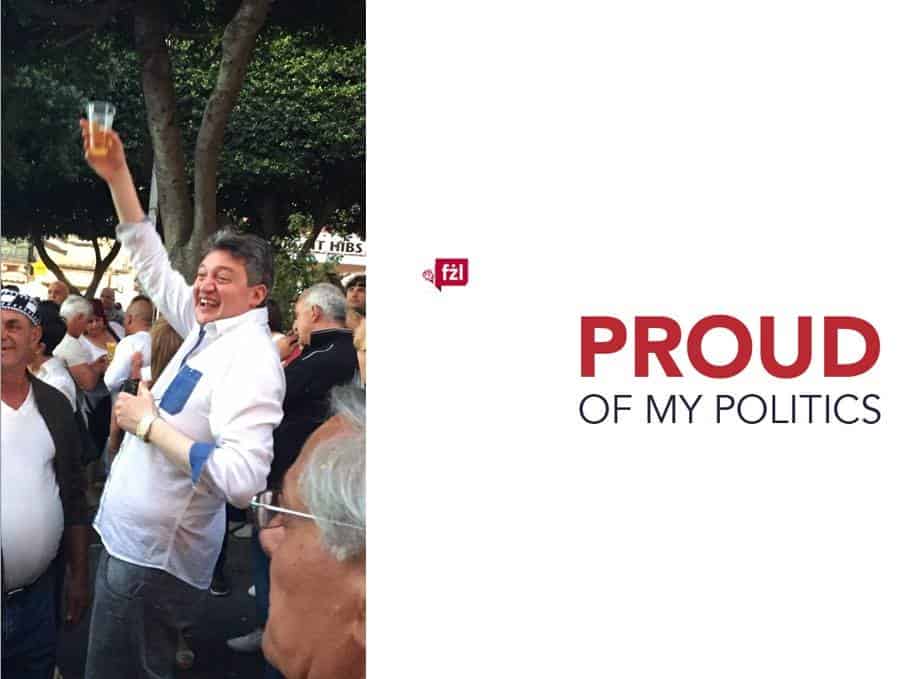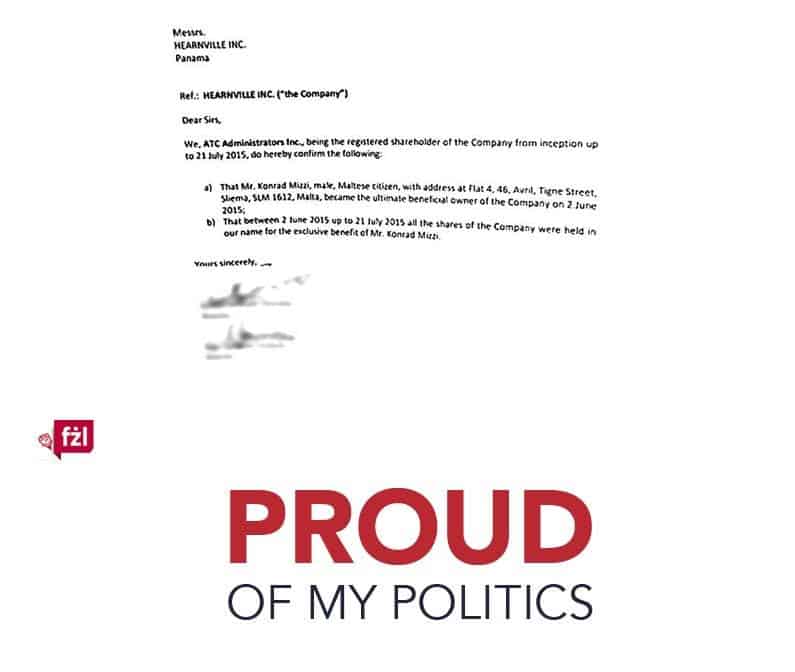 Feel free to suggest other images for Awturi's campaign in the comments below.